Browsing articles tagged with " guitar"
Had a blast jamming out with King's English at the world renowned JP Bruno's Bar & Grill in Glens Falls, NY. I'd never played that stage before and I was anxious to get up there and drop some funk.
* * * * *
Thanks to Upst8musicfanzone's Stephanie for snapping this action shot. Her cousin Jordan was on drums that night, and we provided the thundering rhythm section while Chris & Matt provided a healthy smattering of guitar theatrics, keyboard harmony, and shimmering mandolin. Great time had by all, and JP Bruno's has a top notch sound guy making sure feedback remains at zero, and everything sounds sharp & crispy. Thanks very much to Bob Finkle for running sound.
Today, the traveling Funtime jam moves on to Palmerton, Pa and stops at Slopeside Pub & Grill located atop Blue Mountain. I've played at Blue several times and it's always a wonderful time. This time, I've got fiddler extraordinaire Katie de Palma with me to add some sultry violin harmony & blistering bluegrass solos to the mix. It's going to be a great time.
Note:  Starts at 2 PM (not 10:10 a.m. as indicated on the poster, we had a change of plans!)
reaLation – Fraudulence
Local 518 area band ReaLation just got a nice run of their new album Fraudulence pressed and  there is a familiar name in the liner notes.
It was a blast recording down at Hyland Studios and helping capture the sound that ReaLation writer/singer/bassist/keyboard player/et al Vinnie Lane was going for.
The track I played on is called Suite: Love Notwithstanding. It's the first and only time my playing has ever been compared to Layne Staley's.
Give them a listen.
Buy the record, check them out, press play below:
I'm in the studio this week laying down some bass, guitar, keyboards and vocals for a couple of different projects.
Currently, I'm working on helping craft a much-anticipated demo from a local 518 songwriter. Additionally, I'll be helping craft the beats for some local hip hop acts.
I'll be sure to post the recorded material when it's mixed, mastered & ready for publication!
Back in action in Queesbury, on 1.31 playing my old brand of Solo Acoustic +
Hey hey! We're back at the Backstage Pub in Schenectady on 1.11.2014!
Here's a little sample from last time:
See you there!
This week is full of fun Funtime stuff guaranteed to slake your desire for long, complex guitar solos and obscure B-side covers!
First us, head down to Jugs & Mugs on Wednesday night. [ FB Invitation ]
– I'll be hosting my own version of trivia and then playing some sets of Acoustic + immediately following the crowning of the trivia champion!  Come compete, win some prizes, have a beer and generally take a load off at Jugs & Mugs.
Friday, an early one Troy's legendary Irish Ale Pub! [ FB Invitation ] – Music all day at Irish Ale Pub and I'll be kicking off the festivities with a 4 pm set time, primed to help you vault into the weekend with some fine cocktails and Irish whiskey compliments of Eddie and the crew at the Ale Pub!  See you there on Friday afternoon.
Saturday takes me to Schenectady. I'll be making my debut at the Backstage Pub! [ FB Invitation ]This place is a great spot to pick out a few tunes, and that's just what I'll be doing 9:30-12:30 on Saturday!
See you guys this week for the fun events!!!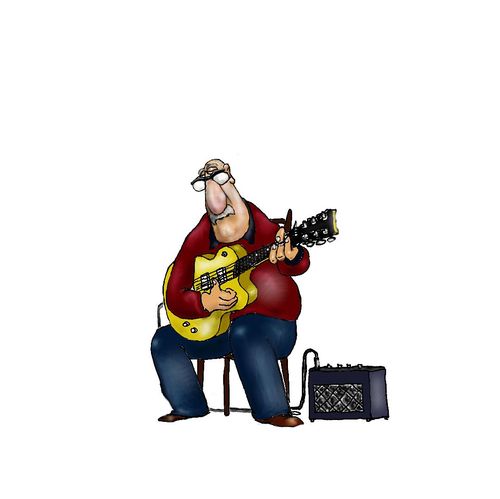 What a fun two nights at Albany's newest hot spot: Jugs and Mugs –
I sample some delicious ciders, busted out some new tunes, had a wonderful sit-in and generally had a great time hanging around with the cast and crew of this new downtown place!
I'll be back next week on Wednesday for a little more of the same!
7 PM, October 30th, come get some pre-Halloween yummies and sample the fine beers on tap — I'll be hosting my brand of trivia and playing a few sets after the champion of trivia is crowned!
It was fun last week, so we can safely assume it will be again!
See you Wednesday at Jugs & Mugs!
Hey y'all — some fun stuff coming up the pipe here!  After I get back from getting keystoned with a handful of shows in Pennsylvania — I'm back in the heart of Albany for a two-day engagement at the newly opened Jugs & Mugs. Don't let the name fool you, this place is neither a dive nor a strip club.
Even the chef/general manager has to take time to explain: here. Chick is an incredible chef, and he's got a passion for beer, fun, and music too. Given the amount of press this place is getting, I am very exciting to announce my little bits coming up:
Wednesday, Oct 23rd, I'll have my keyboard in tow for a fun night of trivia!  I'll be hosting, performing, and combining the two into an awesome piano bar/name-that-tune/trivia funtime challenge! Get there with your team at 7 PM for some tasty beers, dinner & prizes (if you know your stuff!)
Hang around on Thursday, Oct. 24th where I'll have my guitar in tow for some classic Matthew Pryce acoustic plus sets!
See you guys at Jugs & Mugs in a few weeks!
The Whiskey River Tavern is one of my favorite joints in the Capital District! Head up to Waterford on Nov 8th, and chill out with me. Have a few drinks and listen to me smoke that acoustic like so much delicious pork butt!
For the second consecutive year, yesterday, I lent my minstrelsy to the Smokin' Joe's Tribute to Pat Tiernan. I got to see a lot of old friends and make some new ones, all while celebrating the life and memory of a really special guy.
Some pics and short clip of my set are below:
I wrote a song for Pat called "Carry" – I wanted to debut it at the tribute, but unfortunately I ran short of time. Once I get the song practiced, and recorded, I'll upload it and make sure the people who it's meant for hear it.
Thanks to all involved yesterday: Joe & Deb for hosting the event, Herb for indoor emceeing, my fellow performers, the attendees and mourners. And, especially to Pat for whom it was all for. The lyrics of my original song dedicated to Pat reflect my place in all of this. Though I never met him, he lives on through memory and music both of which he inspires still.
Here's a little clip from one of my favorite Clash songs: