Browsing articles tagged with " Matthew Pryce"
Truthfully, one never knows what might happen at a show like this. Rumor has it that there will be some sit-ins, some bluegrass jamming, some revelry, the chicken-wing potential is very high.
Come down to Bobby T's Sports Grill on February 28th, and get a slice of Funtime birthday pie.
reaLation – Fraudulence
Local 518 area band ReaLation just got a nice run of their new album Fraudulence pressed and  there is a familiar name in the liner notes.
It was a blast recording down at Hyland Studios and helping capture the sound that ReaLation writer/singer/bassist/keyboard player/et al Vinnie Lane was going for.
The track I played on is called Suite: Love Notwithstanding. It's the first and only time my playing has ever been compared to Layne Staley's.
Give them a listen.
Buy the record, check them out, press play below:
I'm in the studio this week laying down some bass, guitar, keyboards and vocals for a couple of different projects.
Currently, I'm working on helping craft a much-anticipated demo from a local 518 songwriter. Additionally, I'll be helping craft the beats for some local hip hop acts.
I'll be sure to post the recorded material when it's mixed, mastered & ready for publication!
Back in action in Queesbury, on 1.31 playing my old brand of Solo Acoustic +
We're back at Watervliet's best Irish Pub!  Come get down and dance the night away as we funk it up with our blend of jammy covers!
Hey hey! We're back at the Backstage Pub in Schenectady on 1.11.2014!
Here's a little sample from last time:
See you there!
We had such a blast last time around, Maggie asked us to come back for another Christmas party!
Thus, the dreaded Friday the 13th (of December) will happily transform into a Yuletide Funtime Extravaganza. I'll be rocking around the Christmas tree and singing holiday favorites all night long! Click the poster for more information!
This week is full of fun Funtime stuff guaranteed to slake your desire for long, complex guitar solos and obscure B-side covers!
First us, head down to Jugs & Mugs on Wednesday night. [ FB Invitation ]
– I'll be hosting my own version of trivia and then playing some sets of Acoustic + immediately following the crowning of the trivia champion!  Come compete, win some prizes, have a beer and generally take a load off at Jugs & Mugs.
Friday, an early one Troy's legendary Irish Ale Pub! [ FB Invitation ] – Music all day at Irish Ale Pub and I'll be kicking off the festivities with a 4 pm set time, primed to help you vault into the weekend with some fine cocktails and Irish whiskey compliments of Eddie and the crew at the Ale Pub!  See you there on Friday afternoon.
Saturday takes me to Schenectady. I'll be making my debut at the Backstage Pub! [ FB Invitation ]This place is a great spot to pick out a few tunes, and that's just what I'll be doing 9:30-12:30 on Saturday!
See you guys this week for the fun events!!!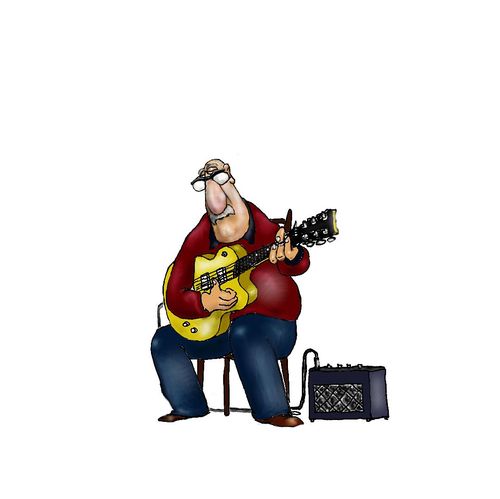 What a fun two nights at Albany's newest hot spot: Jugs and Mugs –
I sample some delicious ciders, busted out some new tunes, had a wonderful sit-in and generally had a great time hanging around with the cast and crew of this new downtown place!
I'll be back next week on Wednesday for a little more of the same!
7 PM, October 30th, come get some pre-Halloween yummies and sample the fine beers on tap — I'll be hosting my brand of trivia and playing a few sets after the champion of trivia is crowned!
It was fun last week, so we can safely assume it will be again!
See you Wednesday at Jugs & Mugs!
Some really great stuff coming up this week! Click the LINK for the FB event invitation! Come one, come all, make some requests and/or drink yourself silly (safely) — Lots of good stuff for everybody coming up!

Wednesday:
Funtime Trivia Challenge & Piano Bar Fun! – Albany NY – 7 PM
So, this new joint on Ontario & Madison is gonna be a happening hotspot in the Albany area! Don't let the name fool you, this place is an upscale Cajun restaurant with amazing eats and incredible beers. On Wednesday, I'll be hosting a few rounds of trivia fun, including some "name-that-tune" piano questions! There are great prizes and after the trivia comes to a close, I'll be playing some piano bar favorites from the stage!
Get your trivia team together and head on down!
Thursday:
Solo Acoustic + Albany, NY – 7 PM
Standard Funtime fare here! On Thursday, I'm back for day two of my engagement at J&M for some of the standard flavors of my acoustic set! Come get some tasty treats and sample the beer selection while I pick out some guitar chords and update minstrelsy for the modern age!
Friday:
Everyday's Build-a-Burger Pub – Colonie, NY – 7 PM
The Build-A-Burger Pub is a fun little spot in Colonie! There may be some special guests on hand for the Funtime rock show! Come on out and construct yourself a delicious burger, have a beer, and soak in the sonorous tones of my guitar strings!
Saturday:
McIntyre's Pub – Watervliet, NY – 8 PM
Oct 26th, 2013 – FULL BAND show
Returning to McIntyre's – and this time, I'm bringing some friends along! Come out for the debut of The Matthew Pryce Band! We have incredible jams to share with you, and we can't wait to rock out a full sound at this amazing Irish pub! Don't forget to try to the Irish Hand Grenade Wings!